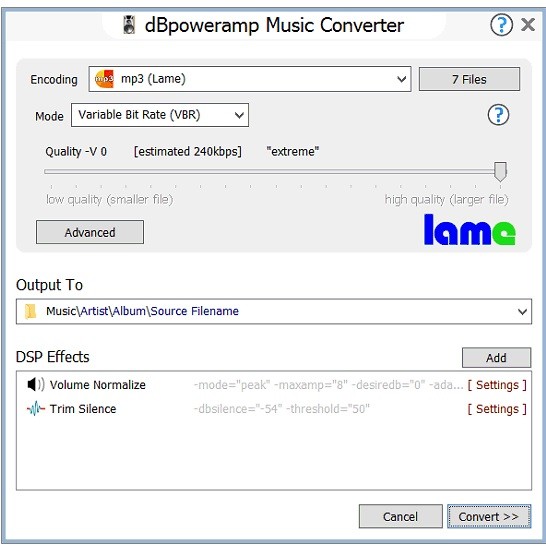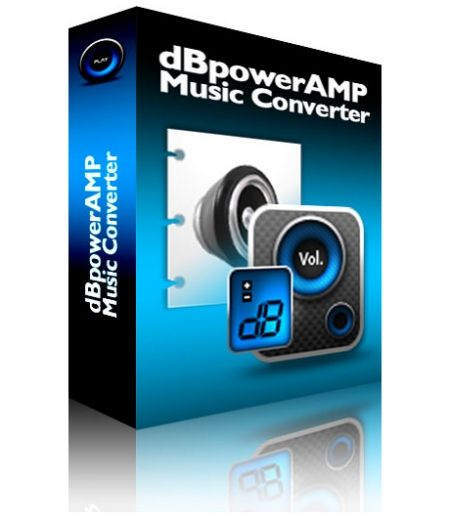 dBpowerAMP Music Converter WiN
REGGED | 30 September 2022 | 62 MB
Audio conversion perfected, effortlessly convert to mp3, FLAC, Apple lossless and more. dBpoweramp Music Converter™ has become the standard tool for audio conversions, over 30 million users world trust their converting to dBpoweramp:… dBpoweramp contains a multitude of audio tools in one: CD Ripper, Music Converter, ID Tag Editor and Windows audio shell enhancements. Preloaded with mp3 & Wave codecs, practically every audio codec can be installed from [Codec Central], as well as Utility Codecs (perform actions on audio files). One of the greatest compliments we receive is that dBpoweramp tends to be the first program people install onto a new PC.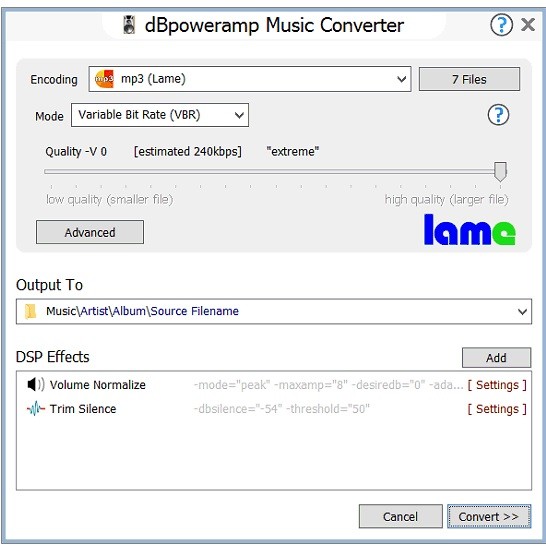 Features:
dBpoweramp Music Converter™
nicknamed the Swiss army knife of audio™:
CD Ripper: digitally rip audio CDs (secure, fast, AccurateRip),
Convert audio formats, preserve ID tags,
Explorer Integration: audio info tips & columns,
DSP Effects,
ID tag editing (Power Pack),
Free from nags**, popups, hidden spyware or bundleware.
dBpoweramp Reference created for Audio Professionals, who demand more: more technical, more features, more pro-codecs. Supplied as default with Broadcast Wave Format (BWF), Dalet, Wave64 codecs. Supporting IEEE floating point conversions (right through DSP effect chain), multi-cpu capable encoder. Apply VST or DirectX DSP effects whilst converting.
Audio Conversion:
dBpoweramp Music Converter™ is 'the standard' tool for audio conversions, with over 20 million users:
*Huge range of audio codecs supported: mp3, mp4, m4a (AAC, iTunes & iPod), Windows Media Audio (wma), Ogg Vorbis and FLAC
*Preservation of ID Tags and Album Artwork, correct mapping of ID Tags between tag types (where possible),
*Multi-CPU encoding support,
*Easy folder & drive selection with Batch Converter,
*DSP effect support (ReplayGain, Volume Normalize, including DirectX and VST effects),
*Pro-orientated codecs: BWF Wave, Dalet, mp2
*Windows Explorer integration: audio info tips & columns
When choosing an Audio Converter, no other audio program converts more multi-format audio files than dBpoweramp, we have spent 8 years perfecting format-compatibility and conversion stability.
CD Ripping:
Ripping Audio CDs it is vital to: Rip Fast, Error Free with Quality Metadata (track titles):
*Rip as fast your drive is able to Rip,
*Secure Ripping (error free): dBpoweramp CD Ripper is regarded as the securest of the secure, not surprising from the inventors of AccurateRip "don't just rip your CDs, AccurateRip them!"
*PerfectMeta™ using 4 providers: AMG, GD3, MusicBrainz and freedb simultaneously, including high resolution Album Art
dBpoweramp CD Ripper is used by all segments of the market, home users, enthusiasts right through to professionals (Batch Ripper is used by the largest commercial CD Ripping houses)
Batch Ripping:
Batch Ripper™ appeals to commercial ripping houses, radio stations or even individuals with a large number of CDs to Rip:
*Auto & manual loading (open design, most robots supported),
*From one to many drives support,
*Process overview of each drive and ripping status,
*Highest quality metadata providers: AMG & GD3,
*Lowest commercial per-CD metadata rates,
*Extensive customizable meta-data rule sets,
*Over 120 discs per hour through-put, per machine (6x drives)
Batch Ripper is used by the largest commercial CD ripping houses 24 / 7 and is supplied with dBpoweramp Reference.
Version Changues: https://bit.ly/3wl1ufe
INFO/DEMO/BUY: http://mage.si/QhBu
dBpowerAMP Music Converter 2022.09.28 WiN
♪ Download ♪